Housing/Rental Assistance
Full list of Allegheny County resources.
---
Click here for full list of Section 8 housing in Allegheny County
---
You may be eligible for housing/utility assistance under the Emergency Rescue Plan Act if you have experienced hardship due to Covid-19.

View our infographic or visit https://covidrentrelief.alleghenycounty.us/
to see if you are eligible.

Apply here
---
Click here for Wilkinsburg Affordable Housing Advocates information and resources.
---
Department of Human Services: Emergency Shelter Allowance

Phone: (412) 565-2146

https://www.dhs.pa.gov/Services/Assistance/Pages/Emergency-Shelter-Allowance.aspx

Specific to anyone who receives some sort of assistance through DHS (eg. food stamps or medical assistance). Can provide up to $400 in assistance to stop a homeless or near-homeless person from being evicted.

901 Allegheny Avenue
Pittsburgh, PA 15233
https://www.pghpresbytery.org/justice-ministries/lazarus_fund/

Phone: 412-323-1400
Lazarus Fund through the Pittsburgh Presbytery – Can assist up to $200 specific to back-rent or utility assistance. Call and provide name, phone number and address to be directed to the nearest church for application information.
Resources for Children & Youth Experiencing
Homelessness
Mobile App Available
Bethlehem Haven Safe at Home

https://bethlehemhaven.org/housing-programs/

Phone: (412) 391-1348.

Bethlehem Haven – Safe at Home Program – Offers monetary assistance to women who are homeless or at risk of homelessness. (Prioritizes females 50+ who are facing eviction, with kids in the home who are 10 and under. Small pool of funding for single custodial fathers).
305 Wood St.
Pittsburgh, PA 15222

https://www.ywcapgh.org/what-we-do/resource-center/financial-assistance/
Contact: resourcecenter@ywcapgh.org
YWCA – women's resource center. One-time grant for anyone identifying as female, of up to $500. Has to be the LAST $500 to resolve the issue (so if you are reaching out to other resources, do this one last). Not specific to utilities or back rent, is more broad.
Rebuilding Together: Pittsburgh

7800 Susquehanna Street, Pittsburgh PA 15208
Phone: (412) 247-2700

https://www.rtpittsburgh.org/

Provides free home repair to low-income people (people at or below 60% of the area's median income. Must have lived in their home for at least 3 years) in Allegheny County, including:
Core repairs
Rehab for re-sell
Air quality improvements and other issues affecting the safety of the home
The Safe and Healthy Homes program offers free repairs to seniors, veterans, and people with disabilities. Download and fill out the interest form here and bring it in to their office
Homeless Shelter Directory

List of homeless shelter locations in and around Wilkinsburg.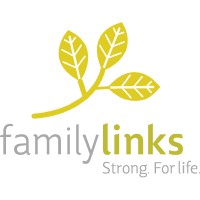 Family Links Community Housing Program

401 N. Highland Ave., Pittsburgh, PA 15206
Phone: 1-866-583-6003

https://familylinks.org/get-help/housing/communityhousing
This service is only available through referral from Allegheny Link. If you're experiencing homelessness and live in Allegheny County, call Allegheny Link at 866-730-2368.
The Community Housing Program is a permanent, supportive housing program that provides rental assistance and case management services to homeless individuals and families with identified disabilities in Allegheny County. Following the Housing First Model, participants are housed in scatted site apartments/houses throughout Allegheny County.
Allegheny Link

https://www.alleghenycounty.us/Human-Services/About/Contact/Allegheny-Link.aspx

Phone: 866-730-2368
The mission of the Allegheny Link is to simplify and streamline access to services and supports in an effort to help individuals and families maintain their independence, dignity and quality of life.
The Allegheny Link assists Allegheny County residents
with any disability – find needed services
over the age of 60 – remain safely in their community
who are experiencing or at risk of homelessness – find stable housing
who are pregnant, or parents and caregivers of children to six years of age – get referrals to home-visiting programs
Urban League of Greater Pittsburgh Rental Assistance
The Warner Center
332 Fifth Avenue, Fourth Floor
Pittsburgh, PA 15222

Phone: 412-227-4164

http://ulpgh.org/programs/housing/rental-assistance/
Habitat for Humanity

Visit Habitat for Humanity's website to find out how to qualify for a Habitat home, how to apply for a Habitat home and more.
The Housing Department at the Urban League of Greater Pittsburgh accepts rental assistance referrals from the following agencies:
City of Pittsburgh Housing Opportunity Fund. Program Referral Contact: United Way 211
Eviction Prevention programs for individuals or families. Contact: Allegheny Link 1-866-730-2368
Programs are offered for both families and individuals who are currently homeless, facing eviction, or seeking assistance with moving to a new location.
YOU ARE REQUIRED TO MEET ELIGIBILITY FOR THE FOLLOWING PROGRAMS: (Additionally, eligible participants must meet income guidelines as well.) For list of requirements visit: http://ulpgh.org/programs/housing/rental-assistance/

Nazareth Housing Services

301 Nazareth Way
Pittsburgh, PA 15229

Phone: (412) 931-6996


Nazareth Housing Services helps low-income people have comfortable, safe and healthy housing.
Many elderly or disabled homeowners wish to continue living in their own homes, but do not have sufficient funds for critical home maintenance, repairs or modifications.
They visit homeowners in their homes to help them assess their maintenance problems, determine the scope of the work required and consider alternative solutions. They can provide direct financial assistance to pay professionals for repairs and improvements and/or help homeowners find additional financial resources.
Action Housing

611 William Penn Place,
Suite 800
Pittsburgh, PA 15219

Phone: (412) 281-2102
Email: ahi@actionhousing.org

https://actionhousing.org/

As Pittsburgh's largest non-profit developer, we exist to help people improve their lives by offering quality, affordable housing.
Sisters Place

Sisters Place, Inc.
P.O. Box 60
Clairton, PA 15025
Phone: 412-233-3903
Email: info@sistersplace.org

https://www.sistersplace.org/

Sisters Place faithfully provides opportunities for families and individuals to overcome poverty and homelessness through empowerment, housing, wellness, personal and professional advancement services.

Community Human Services Housing Assistance Programs

CHS Housing Assistance Programs
2525 Liberty Ave.
Pittsburgh, PA 15222
Phone: 412-246-1640

https://chscorp.org/housing-assistance-programs

Operating under the Housing First approach, we assist individuals and families in a housing crisis obtain and remain in housing. In addition, CHS assists individuals and families in the community stabilize their housing and prevent them from becoming homeless.
Light of Life Rescue Mission

913 Western Ave.
Pittsburgh, PA 15233

Phone: 412-258-6100

https://www.lightoflife.org/gethelp/
Men's Life Recovery Program
There are various programs for men who are homeless and looking for help. Ranging from shorter-stay work programs to longer-term recovery programs for those with greater needs, Light of Life offers healing, hope and resources.
For more information about the men's programs or to receive an application, please call 412-841-1490 or email mrpintake@lightoflife.org.

Women and Children's Life Recovery Program
Women who are homeless, the single head of their household and have already received residential recovery services through other area agencies are eligible for Light of Life's program. During their time in the program, women are provided with subsidized apartments, assistance with transportation, household and childcare needs, and 20 hours per week of counseling, education and family strengthening.
For more information about the women & children's program, please contact Michelle at 412-258-6173 or mpace@lightoflife.org.
Womanspace East

Phone: 412-765-2661

Womanspace East, Inc. is a nonprofit organization serving homeless families with dependent children in the greater Pittsburgh area. Families seeking shelter are referred to us through the Allegheny Link. For a referral for shelter services, please call 1-866-730-2368


928 Penn Avenue
Pittsburgh, PA 15222-3757
Phone: 412-255-6700
1-866-761-6572
https://www.nlsa.us/

A non-profit, public interest law firm to provide civil legal assistance to poor and vulnerable residents of Allegheny, Beaver, Butler and Lawrence Counties. Offers a toll-free number to call for free legal assistance.
Salvation Army

6017 Broad Street
P.O. Box 5170
Pittsburgh, PA, 15206
Phone: 412-362-0891

https://easternusa.salvationarmy.org/western-pennsylvania/provide-housing/


The goal of the Family Caring Center is not only to help families through difficult times, but also to enable them to find permanent housing and learn how to live productive and fulfilling lives.
Typical homeless shelters are often gender specific, allowing either women and children or men only. The Salvation Army's Family Caring Center accepts entire family units, offering a unique, family-focused program. The Family Caring Center has seventeen individual rooms with a total of 36 beds for families in apartment-style units allowing the family to remain together in a safe, secure environment with three meals a day and specialized programming to help them get back on their feet.
Children's activities are supervised while parents attend classes in parenting, budgeting, resume-building and job skills, all with the intention of transforming their lives and transitioning them back into the community.
Clients are charged a minimal fee, based upon their ability to pay. For program or volunteer information or for more information about admission, please call the Family Caring Center at 412-362-0891.
List of Rental and Housing Assistance Resources in the Pittsburgh Area
Information is provided below on who to call and where to apply in Pittsburgh for emergency rental assistance. Many of the agencies and programs listed have limited funding, and they will have their own separate application process, but call and ask for help. Even if the agency can't provide you or your family with emergency or ongoing rental assistance, they can usually refer you to another service that can help. Other resources may include the federal government or state of Pennsylvania rent assistance programs and resources.


Off the Floor Pittsburgh

901 Allegheny Avenue
Pittsburgh, PA 15233
Email: info@offthefloorpgh.org
http://offthefloorpgh.org/

Since 2004, Off The Floor Pittsburgh has provided basic used furniture like beds, dressers, tables, and chairs to disadvantaged families who lack these items.

The mission of Off the Floor Pittsburgh is to strengthen families and to reduce the pain and indignity of extreme poverty in the greater Pittsburgh region by recycling used furniture in good condition and delivering it free of charge to families in deepest need.
Craigslist Free Stuff

https://pittsburgh.craigslist.org/d/free-stuff/search/zip

You can often find free furniture and other household items on Craigslist's free page.

Click here to search.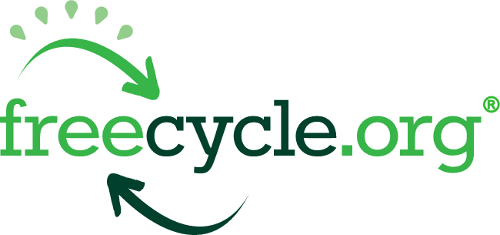 Freecycle.org

https://groups.freecycle.org/group/PittsburghPA/posts/all

Like the Craiglist's free page, freecycle.org has listings of free household and other items.
619 Penn Ave
Wilkinsburg, PA 15221
412-436-9836
https://www.freestorewilkinsburg.org/
Free clothing and household items
Fridays & Saturdays 10-1
Christian Church of Wilkinsburg: New to You Free Shop

748 Wallace Ave
Wilkinsburg, PA 15221
412-241-3556

Free clothing and household items. Thursdays 12-2





St. James Ministry Center at the St. Mary Magdalene Parish: Rent and Eviction Information and Assistance

723 Rebecca Ave
Wilkinsburg, PA 15221
412-241-1309
cceepsm@gmail.com

Mon-Fri 10-1

For any issues with housing in Wilkinsburg, Homewood, Lincoln-Lemington areas

Hosanna House: COVID related rental assistance
807 Wallace Avenue
Wilkinsburg, PA 15221
Phone:(412) 871-7948
Rental assistance due to issues related to COVID
412 Youth Zone
The 412 Youth Zone is a safe and welcoming one-stop center
for young people ages 16-23 that are transitioning out of the
foster care system and are eligible for independent living
services or are experiencing unstable housing.

Auberle Main Campus
1101 Hartman Street
McKeesport, PA 15132
412-673-5800
Providing birthday cheer and critical baby care
items for children experiencing homelessness and families in-need.
http://www.beverlysbirthdays.org/
(724) 590-5106