Health
Full list of Allegheny County resources.



Consumer Health Coalition

http://www.consumerhealthcoalition.org/

Consumer Health Coalition (CHC) is a local nonprofit group that helps people in Southwestern PA sign up for healthcare.

If you need help applying for health insurance, please contact Navigator, Lily Gorri at (412) 456-1877 ext. 205, or click here to email.
East Liberty Family Health Center

https://elfhcc.com/

FAQs

The mission of the ELFHCC is: To witness to God's love, known in Jesus Christ, by empowering our patients through community centered, whole-person quality health care for all, which includes those who are uninsured, underinsured and underserved.
Adagio Health

603 Stanwix Street Two Gateway Center
Suite 500
Pittsburgh, PA 15222
Phone: 800-215-7494
Email: info@adagiohealth.org

https://adagiohealth.org/

Adagio health offers low or no-cost health services. There are several locations throughout the Pittsburgh area.
Wesley Family Services

221 Penn Ave
Wilkinsburg, PA 15221
Phone: 412-661-1438

https://wfspa.org/service/apprise/

Providing one-on-one counseling to community members regarding their options for affordable, quality health care for seniors & families with aging & non-clinical issues in the the home. A referral is required for enrollment.
Metro Community Health Center

1789 South Braddock Avenue, Suite 410
Pittsburgh, PA 15218
Phone: 412-247-2310

https://metrocommunityhealthcenter.org/
Metro Community Health Center is a Federally Qualified Health Center located in Swissvale, just outside of Pittsburgh, PA.
ROESCH-TAYLOR BUILDING, SOUTH TOWER, 2100 JANE STREET, 15203
Clinic: (412) 481-7900 ext. 281
Office: (412) 692-4706

https://birminghamfreeclinic.wordpress.com/

Welcome to Birmingham! We welcome all patients without health insurance. We provide primary and acute medical care, medication access, medical and social services, case management, and insurance navigation services to individuals with a focus on continuity, prevention, and education.
ALL SERVICES ARE AT NO COST TO ANY PATIENT.

Sheep Inc. Health Care Center

1187 Frankstown Rd.
Penn Hills, PA 15235
Phone: 412-310-0062
Email: Contact@SheepIncClinic.org

http://sheepincclinic.org/

Pennsylvania based tax-exempt organization that delivers medical services primarily to residents of Monroeville PA and surrounding areas of the East of Pittsburgh.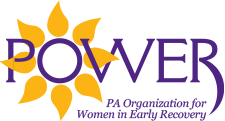 907 West Street, 2nd Floor
Pittsburgh, PA 15221

Phone: 412-243-8755
Email: info@power-recovery.com

power-recovery.com

Programs include: a 26-bed halfway house for women that includes a variety of treatment services; a mentorship/peer support program for both men and women; a (mostly group) outpatient therapy program, and assessment center hotline. In addition, a new program is slated for Spring of 2021 – POWER Restore, a 21-bed detox and rehab facility in Wilkinsburg.

Allegheny County Department of Human Services

Addiction related services for all ages. Visit website for full list of services.
Sojourner House

5460 Penn Avenue
Pittsburgh, PA 15206
Phone: 412-441-7783
Email: info@sjhpa.org

Sojourner House and Sojourner House MOMS (Mentoring, Opportunity, Motivation, Spirituality) provide compassionate, faith-based residential recovery services to mothers and children in the Pittsburgh area. We help addicted mothers learn to break the intergenerational cycle of poverty and chemical abuse while rebuilding damaged relationships with their children. Sojourner House believes women can shatter the chains of addiction and hopelessness when surrounded by what means most to them: their children.

Wilkinsburg Family Health Center
807 Wallace Ave.
Pittsburgh, PA – 15221
Phone: 412-247-5217

https://www.freeclinics.com/det/pa_Wilkinsburg_Family_Health_Cent

This clinic operates under a SLIDING SCALE model. This means that it MAY NOT be free depending on your income. You will be required to prove financial need in order to receive free services or services at a reduced cost. This is a health care center funded by the federal government. This means even if you have no insurance you can be covered. Center is a Health Center for Public Housing Residents.
Vision Towards Peace Counseling

711 Penn Avenue, Floor 2
Wilkinsburg, PA 15221
Phone: (412) 241-4673
Email: info@visiontowardspeace.com


Vision Towards Peace LLC began years ago with a quest for generational wellness when founder Erica Upshaw-Givner took her first Social Work class at the Community College of Allegheny County. Her commitment to combat the stereotypical stigma attached to African American's seeking mental health wellness has remained undeterred. Her goal has always been to serve the community in which she was raised.In 2013, Vision Towards Peace LLC accounted for more than $24,000 of free mental health services.
611 South Ave
Pittsburgh, PA 15221

Phone: 412-247-5018

https://milestonepa.org/

Milestone serves people with intellectual and developmental disabilities and/or behavioral health challenges

Programs include:
A fresh lunch every day.
Socialization.
Recreation.
Wellness initiatives.
A Food Bank every Thursday (for eligible clients).
Volunteer opportunities.
Clothing Bank.
Bible Studies.
Holiday dinners